Precision Engineering, CNC Machining & Prototyping Cambridge, Hitchin, Hertfordshire and UK Wide.
Who are we?
We are one of the UK's premiere providers of Precision Engineering, CNC Machining, and Prototyping. We serve the Hertfordshire area, and are local to Cambridge and Hitchin. We've been in operation since 1970. We've used this time to master CNC machining on a variety of materials. This allows us to create a variety of different prototypes for a variety of different clients. So, if you need a precision engineering company you can trust, you're in the right place.
Why Use us?
Not only are we a trust-worthy company, who've been operating for over 45 years. We're well known for our ability to CNC a wide variety of materials, from Molybdenum to Brass. This allows us to be incredibly diverse in what we can produce. Which has proven to make us very useful to a very wide range of industries. Not only can we produce products in batch, but we produce high quality machined prototypes of high enough quality to use in the aerospace industry.
What Makes Our CNC Machining and Prototyping Service Special?
Within the wold of CNC Machining there are an awful lot of companies. Many of them very similar, offering precision machining through a number of tools, such as lathing, milling, etc. What makes us stand out, is our expertise. Having been around so long, we've spent this time honing our expertise. At the heart of everything we do is you, the customer. We strive to produce products which fulfil all of your requirements, done quickly and to spec. We are also an ISO 9001:2015 accredited company.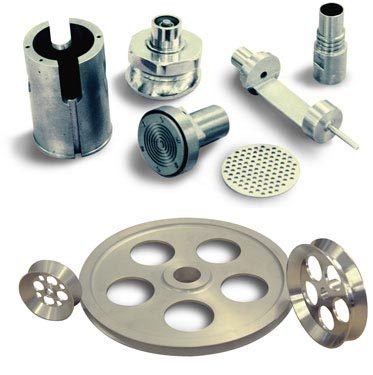 Get in Touch
So, if you're in need of high-quality CNC machining or prototyping for your business or manufacturing processes, you're in the right place. Give us a call today on 01462 893 108. One of our team would be happy to help.
We machine and prototype a wide range of materials including:
Molybdenum
Graphite
All stainless steels
Aluminium
Aluminium bronze
Tungsten
All plastics
All non-ferrous metals
Phospher bronze
Brass
We specialise in producing high quality finished machined components in quantities ranging from the one off to large batches. Also the research and development of prototype parts. We are based in Hertfordshire, approximately 30 miles north of London and local to Cambridge and Hitchin.
Our customer base includes companies from these industries